Maine Coon Kittens Available NC!
Hopecats Cattery is a small CFA & TICA registered cattery located in Henderson, North Carolina. Over the years, we have been providing quality Maine Coon kittens to our surrounding areas along the Eastern Seaboard and all the way to the West Coast.
Having 25+ years experience in Showing and Breeding our Maine Coon cats and kittens, We only work with Grand Champion and regional winning lines.
Our cats are known for their out going, relaxed and loving personalities. Our goals are to breed pure breed Maine coons with love in a healthy and happy living environment. Raised as a part of my family, our cats are never caged as some breeders allow. It is important to breed cats that are healthy and have a good temperament.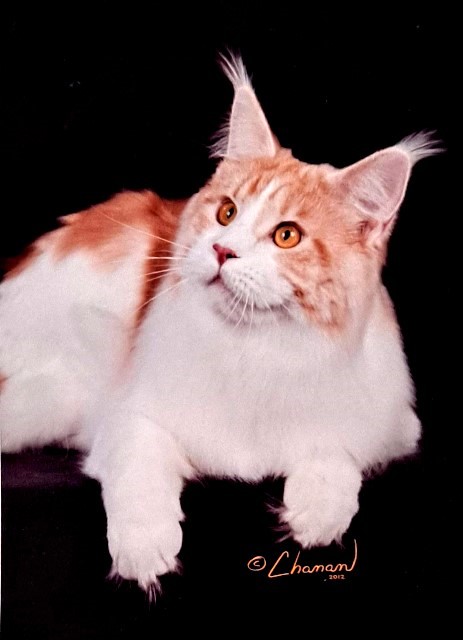 We have Available Maine Coon Kittens!
Venturing into a new hobby over 25 years ago, I began to show and acquire breeding cats which are all championed or granded. I love to travel and take my feline friends to shows as my companions. We all have fun and I have met new friends that are cat breeders as well as pet owners.
My breeding cats are tested for feline leukemia and FIV and kittens are guaranteed to be free of viruses (FIV and Fleuk). I test my breeding lines for HCM (feline hypertrophic cardiomyopathy) at 1 year and every 2 years after this until they are 7 years of age by a Qualified Cardiologist using the Doppler perform and interpret the echocardiograms.
As a member of the CFA Maine Coon Breed Council, I strive to meet the standards of breeding healthy show quality as well as kittens, cats available for pets.
Kittens are available as well as retired show cats to be adopted. CFA registration is per available spay, neuter agreement. Kittens may be available after 12 weeks after routine vaccinations and health checked by a licensed verterinarian.